To any organization, having customers is absolutely critical to the development and success of the company as a whole. Having loyal customers is even more important because you can rely on them to come to you for return business and to market your products or services through word-of-mouth sharing. So, how do you create the relationships that reel in these kinds of dependable consumers? It is actually quite simple: be there for them. Make the effort to be available and personable. To do this, you have to ask yourself where those customers are.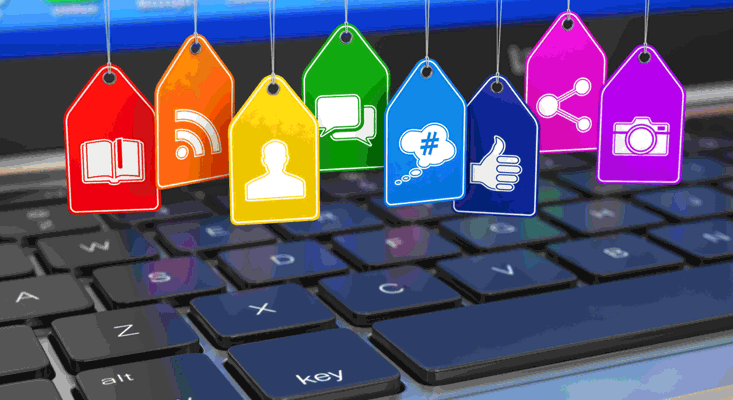 As today's world grows increasingly technological, more and more consumers are turning to social media as an alternative to traditional contact methods. Sites like Facebook, Twitter, and Instagram can be used extensively to facilitate customer support and provide consumers with timely responses that may otherwise go unanswered. So, what does this mean for you? It denotes that you have an incredible opportunity to leverage social media platforms in a way that strengthens the customer service you provide in a way that will build your brand, solidify your reputation, and give you a major competitive edge. Here, we will discuss why support through social media is valuable and necessary, the kinds of things consumers are looking for when they inquire, and suggestions for effective monitoring and message response. Finally, we will look at how you can measure the effectiveness and success of your efforts so you can modify, if needed, for continual improvement.
The Need for Social Media Support
While the concept and use of social media have been around for several years now, the idea of using it for customer support is still relatively new. Because of this, many companies have yet to explore this gold mine as a medium of communicating with their customers, responding to inquiries, and building relationships. Statistics show that customers spend more time and money with businesses who are active on their social media accounts. They are also significantly more loyal and are 71% more likely to share positive reviews with their peers. This opens up an incredible opportunity for your company to build a social network that is reliable, current, and actively working with consumers to handle requests and inquiries.
However, with a great opportunity, comes the unfortunate chance that one negative interaction could send a customer running in the other direction, telling everyone in their path about their horrible experience. Studies show that when an individual has a troublesome, negative, or unsuccessful time using a company's social media platform, they are 83% more likely to cancel their transaction. They will also tell an average of 42 people about their awful experience. This increases the pressure to deliver results in a timely and successful way to be able to maintain your consumers, your reputation, and your business.
So, what do Customers Want?
Once you understand how valuable social media can be in your interactions with customers, it is time to discuss what kinds of support they are looking for.
Efficiency: As with any form of communication between consumer and vendor, your customers expect your social media response to be efficient and timely. No one wants to wait for days to receive a response to something they consider to be a simple request. These kinds of poor experiences are the kinds that could damage your reputation. Did you know that customers would rather you respond quickly, even if that response doesn't effectively outline a solution, then lapse a couple of days and then provide a thorough response? Might not make sense, but it is true and demonstrates how critical it is to be swift in your response to customers.
Honesty and Consideration: Interactions that have begun as the result of an issue or complaint, should be addressed with a heightened level of care and consideration. Starting a response with, "I'm sorry" has a much better chance at opening a positive dialogue than a response that quickly throws out excuses for why certain circumstances occurred. Be honest if you have made a mistake and acknowledge that you recognize this and are working to correct it quickly.
Consistency: Customers love a company that is consistent with their response. For starters, follow through until you are confident that a problem has been completely solved and satisfaction has been verified. Additionally, if a customer reaches out to you on your Facebook page, don't send a canned message redirecting them to a 1(800) number or a company email. Not only does this kind of behavior lengthen the process for you, but it is frustrating for your customers.
Tips for Monitoring and Responding
You only get one chance to make a first impression and respond with a helpful message. One of the best ways to intervene at key moments is to monitor your social media outlets. Resources including TalkWalker, SparkCentral, and Sprout Social are some great ones to help you keep tabs with the conversations surrounding your brand. Once you have identified a solution for monitoring your social platforms, it is crucial to remember that you don't need to comment on everything. Frequent intervention can appear excessive and annoying to your customers who also want to be able to discuss your brand without you constantly chiming in.
The best way to achieve this balance of listening and talking is through consistent practice. Patiently read through conversations to identify the context and be able to understand the opinion of your loyal customers. This will allow you to remain objective and choose a response that will be empathetic and productive. Steer clear of making excuses and listening to quickly shoot back a defense. Rather, listen carefully and hear what it is your customers are trying to say.
Identifying Social Success
The key to making improvements in the way you handle and leverage social media support, is to look for key success indicators to help you identify what you are doing right and what could be improved. Determine how many messages you have been able to respond to in a given period of time, monitor your resolution rate, maintain a positive response time for answering requests and resolving issues, and strive for optimal customer happiness. By looking carefully at each of these indicators, you can regulate your success and be strides ahead of your competition by providing caring, timely, and productive customer service through social media.
Do you want a free Live Chat software?
We have the #1 Live Chat software for delightful customer support starting at $0