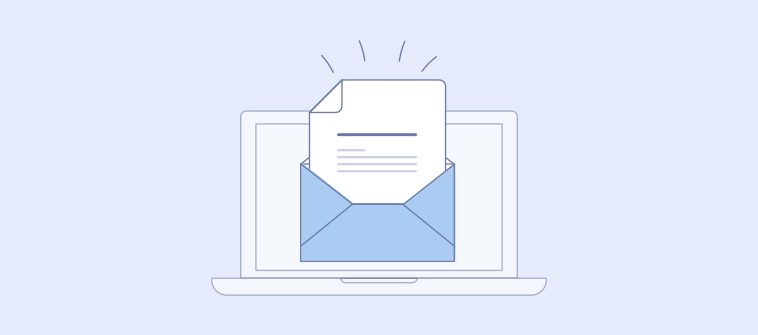 You may be a marketer who sends numerous promotional emails to your clients regularly. You've found the perfect survey software, created the best online questionnaire, but, are you finding it difficult to break past the inbox barrier? It probably happens because your survey email subject lines are not compelling enough.
Numerous emails pile up in an inbox every day, so your survey email subject line is the most important aspect of your communication. Particularly, consumers are averse to any surveys that don't add value to them. This makes the email subject line the cornerstone of your customer survey mail. It may either rouse your customer's interest or kill it off altogether.
Write Better Survey Email Subject Lines

Let's take a look at a few tips for creating the best subject lines for survey emails:
# Keep the Subject Short
When your readers check their mailbox, you just have a few seconds to capture your reader's attention and a long subject line does not help in that. Think of writing the survey subject lines as writing copy for an advertisement. You have just that one line to impress the reader. Try and keep your subject lines limited to around 50 characters and stretch to a maximum of 60 characters only if it is absolutely necessary. Another factor you should remember is that most email browsers show only 50-60 characters at a time. If the reader doesn't get your message within the characters shown, it's highly unlikely that they'll open your mail.
# Don't Use Fillers in the Subject Line
When writing subject lines for your email surveys avoid using filler words. Filler words are those terms that have no lexical context in the subject line. These include words like 'Hey', 'okay', 'thank you', etc. You have limited characters in the subject line to get your point across, so don't use those characters with words that add nothing to the subject. Make it clear on what exactly it is you want from your survey taker.
# Create a Sense of Urgency
Most of us are procrastinators, some more than others. So write your survey subject lines in such a way that it creates a sense of urgency among your readers. The reader doesn't necessarily have to answer it at that time, but it should create a belief that they need to take the survey as soon as possible.



# Personalize the Survey Email Subject Lines
Personalize your survey subject lines to include the recipients' names. While it may not seem like much, but adding a personal touch can make a lot of difference. It gives the reader a sense of importance and a belief in the genuineness of your interest in their opinion. Personalize your subject lines based on these criteria:
Use the recipients' name in the subject line

Base the survey subject lines on their recent purchases. Focus on the specifics of their purchases. Don't delay in sending relevant survey emails after purchases

Include the user's locations. If targeting consumers in a specific state/city mention the location
# Incentivize the Survey
The consumer always thinks about "What's In It For Me(WIIFM)". Offer the readers incentives to complete the survey. When the reader feels that completing the survey is worth the time spent on it they are more likely to open the mail. Many eCommerce sites have now made it a common practice to offer such incentives to consumers for completion of their surveys.
# Don't Try to Be Too Clever
Yes, everyone enjoys a little play on words or the occasional puns. But the trick here is to not be so clever with your email survey subject line that people don't get it on the first read. If a casual reader does not get the meaning in the first go, it would be better not to use that line at all. Slight humor or quirkiness raises the curiosity of your readers, but if you overdo it, they will just skip it. Let the readers spend time enjoying what they read, not trying to figure out what you mean.
# Ensure to Send from Your Own 'from' Address
Email readers see two things when they receive your email: the subject line and the sender's address name. Organizations that use mass mailing systems often let the 'from' address remain as the name of their mailing system. It may seem like a minor thing but let your customers know exactly who the mail is from. Add your name so that the customer knows it's from you and is not from an organization unknown to them.
# Ensure That Your Copy Follows Your Survey Email Subject Line
There's no point in writing the best email subject lines for surveys if the content inside the mail doesn't fulfill the promises made in the subject. For any organization, the survey subject lines not only catch the interest of the user but also set the tone for the content inside. Follow up with any promises that you make in your email subject lines and create engaging copy for people who take part in the survey.
# Proofread
Probably the second most important part of your subject line, check and recheck your grammar before you send it out. The subject line is the only thing the user will read, so make sure you don't make any errors in it. Something you could try is to send the email to your employees in-house. If your employees see the email survey subject line and open the mail, you're good to go, but if they don't, there is a problem with it. Because if you can't get your employees to open a mail after reading the survey subject line, there's a high chance your customers won't open it either.
Curating the Best Subject Lines for Survey Emails

Writing an attractive and engaging survey subject lines is not a perfected method. This will take a lot of trials and errors to suit your customers. Every customer is different and so it may take many attempts to find the right format for the subject line. Use these tips to write an attractive survey email subject line; feel free to tell us if you know any more useful tips.

Try Survey Maker Software for Free
Do you want a free Help Desk?
We have the #1 Help Desk for delightful customer support starting at $0