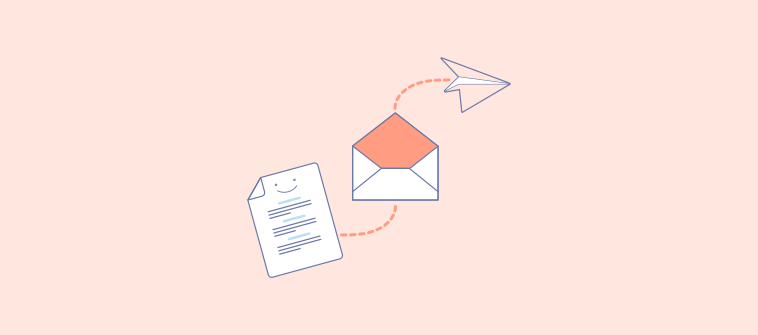 There are times when there may not be a ready solution to address a customer's problem. This is when canned responses and rule-based automated messages enable your support team to quickly send emails to customers.
Canned responses are one of the unique ways in which companies can deliver excellent customer service.
They are pre-populated helpdesk messages that customer support agents can send to customers for quick responses.
Remember a host of canned responses may increase the efficiency of the customer service department, with agents providing quick resolution to many customers at the same time.

Dig in to learn more about the common canned responses that our customer service email management software offers to your support department:
1. Your issue is fixed
Customers are the most important aspect of your business and they need to be aware of the status of the issue they had reported in the past. Your support team should be trained well to know when to use which response. Once the issue reported as fixed, send this canned response to your customer:
Here's a canned response example: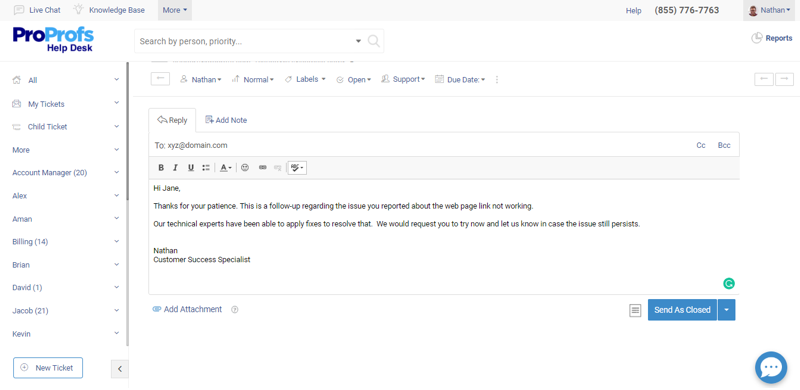 2. Feature/Product not user-friendly
There are times when your customers don't find a particular feature on your product and they rank it low on user-friendliness on the product review websites. This is when you need to accept their constructive criticism and work on improving your product. You may, of course, be unable to improve the product instantly and this is when you can send an automated message to your customer.
Here's a canned response example: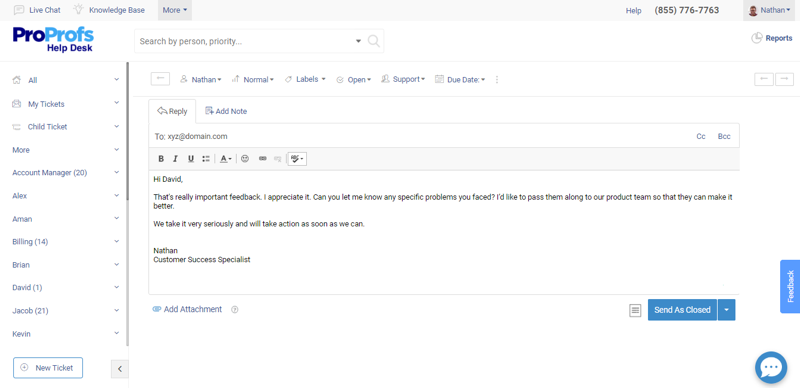 3. When your customer is angry
It is not easy for your support team to tackle an angry customer. While dealing with frustrated clients, you need to be quite careful and reply in a manner that makes them no angrier. Try to pacify them by sending an automated response. An angry customer should feel that you comprehend their problem and are willing to resolve it at the earliest.
Here's a canned response example: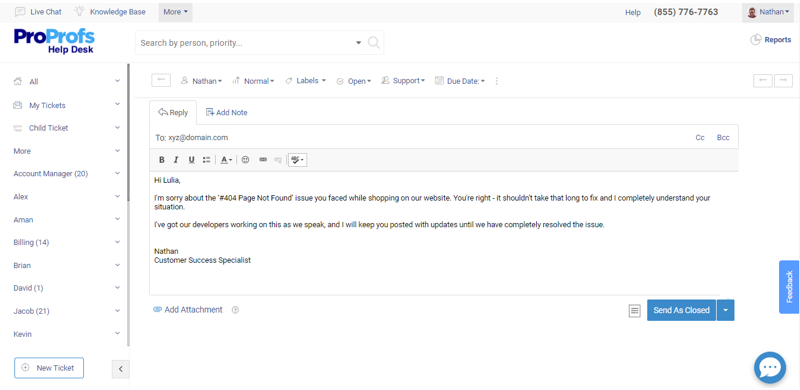 4. When you have to ask for additional time
Sometimes, your customer raises an issue that cannot be solved within a few days. It may require more time to resolve the problem at hand. You need to borrow extra time to resolve technical and product-related issues. It is thus better to inform your customer that you need more time, as no information may leave them angry and frustrated.
Here's a canned response example: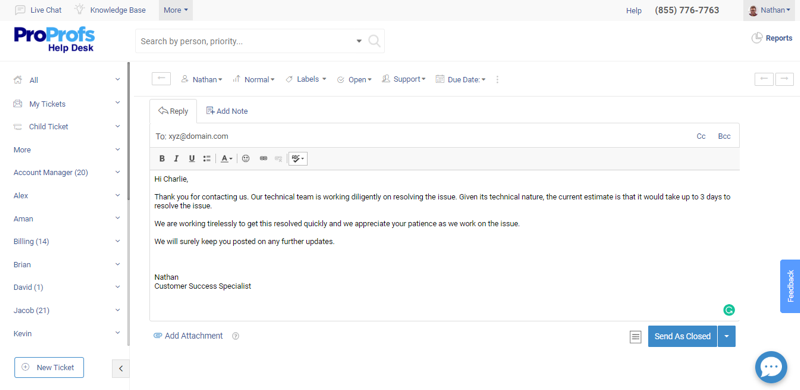 ---
Related Read: Why Your Business Website Needs a Help Desk Software?
---
5. When customers are not happy with their previous experiences
There may be an event when your customer is unhappy about the earlier service experience. You need to apologize to your customer in this kind of situation and pacify him/her for not meeting their expectations.
You need to assure the customer that appropriate action will be taken to meet the objective, based on the specific event. Their feedback will, of course, help you to train and improve the performance of your customer support agents effectively.
Then you respond to the customer listing out all the updates from the first time the issue was raised till the current status. Customers will be, thus, aware of what your customer support team has done to improve and avoid the problem at hand.
Here's a canned response example: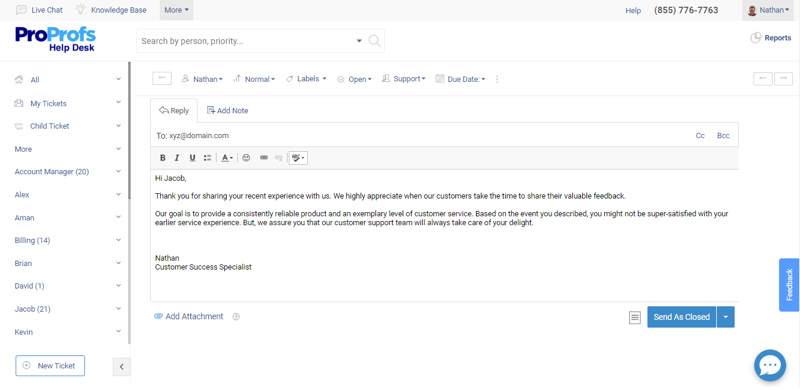 Do you want a free help desk?
We have the #1 Help Desk for delightful customer support starting at $0.