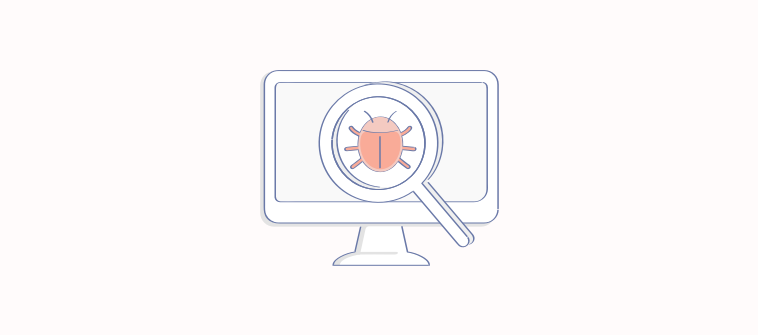 Jeff Davidson has rightly said,
"Don't let your email dictate your priorities".
Talking about priorities, customer support is on the top of the mind of any business today. The growing importance of customer service cannot be ignored when every other brand is after acquiring more and more customers and retaining them as well. Email, of course, cannot alone serve the purpose of customer support.
When your business grows, the number of customer requests pile up and it becomes difficult to handle your email inbox. A large volume of emails clutters your inbox every day, making it difficult for the customer support team to track and manage trouble tickets. This is where you need a help desk ticketing software.
No less than a bug tracking software, ProProfs Help Desk enables agents to track customer issues and requests. Nothing seeps through the cracks since no ticket gets lost.
Having understood the relevance of a bug tracker, let us learn how it is better than emails:
1. All conversations in at one place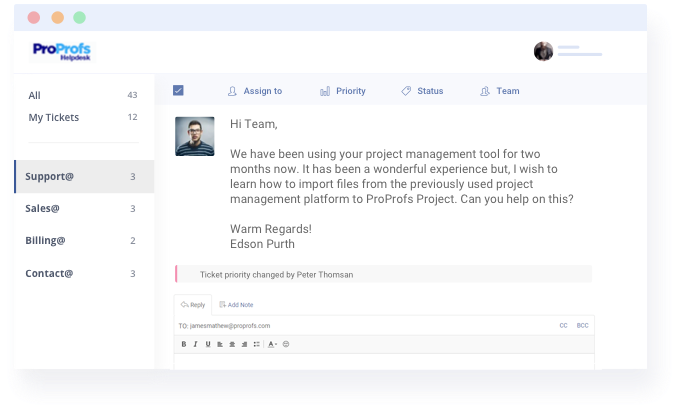 Most of the times, a number of people work on the same customer request. Tracking the status of that ticket, thus, becomes difficult. Customer support agents using email list have to jump through various hoops. In doing so, they may land somewhere else.
But, with an easily accessible and responsive ticket management solution, you can organize, prioritize, discuss and track all customer queries and issues in one place. Teams and departments can see who is working on which issue, and this ultimately leads to faster ticket resolution.
2. Notifications
What I find the most interesting about a help desk software is that it comes with a "notifications" feature. An auto-response is sent to the customer as soon as a new ticket is created. Email communication cannot provide the same support.
You may notify the customer every time a user or an agent leaves a message on their query. In addition, the user and its team get notified when a response comes from the customer. Teams can find out if and when someone adds an internal note to the ticket. Ticket assignment, new ticket, and overdue ticket notifications enable you to deliver excellent customer support.
3. Team collaboration and transparency
In an email, it is impossible not only to track a customer problem but also figure out who is working on which issue. Most importantly, managers and system administrators can't efficiently control customer support.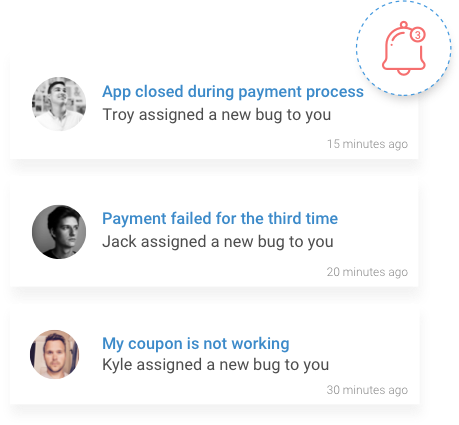 A bug tracking software helps to bring about team collaboration; allowing individuals and teams to view a ticket at the same time, make notes and leave internal comments; pushing the ticket towards quicker resolution. Besides, using collaboration features such as customer history, child tickets, alerts and notes simplify the job of your agent.
The help desk software also enables managers to determine which teams and departments are overloaded with support requests and then allocate them effectively. They can sort, label, prioritize, and assign tickets to the concerned individuals and teams to speed up the ticket resolution process. They need to know who all are working on the same issue, the ticket status, what resolution has been given to the customer so far and the total resolution time.
4. Flexibility and Efficiency
Lack of flexibility is the key reason why emails are becoming a redundant means of customer communication.
Not all email providers lend you the option to send automated messages to customers. In addition, your customer support agents grow inefficient when they have to go back and forth between their inboxes.
A help desk ticketing software, on the other hand, enables agents to send canned responses and automated messages to customers. They are sent at the time of ticket creation, updates, assignment, and resolution.
Your customers want acknowledgment of their issues and they are not patient enough to accept delays. As a business, you need to keep this in mind. Configuring your support inbox with the ProProfs Help Desk shared inbox not only leads to effective ticket tracking and management but also lets your support teamwork to the optimum at all times.
5. Reporting and analysis

Emails don't offer you the ability to track the performance of your agents and create a report-card. You cannot figure out if the team is efficient at delivering excellent customer service. Consequently, you cannot improve their performance through training.
Our bug tracking software features the "reports" dashboard, reflecting the summary and the rating. Have a look at the data that relates to the new tickets, rated tickets, average rating, first response time, and the total open tickets.
Check how customers rate their experience with the support agents. Access ratings of individual agents and train the low-performing agents. At the end of the day, customers should be happy with the support experience and the rating needs to improve over time.
Do you want a free Help Desk?
We have the #1 Help Desk for delightful customer support starting at $0