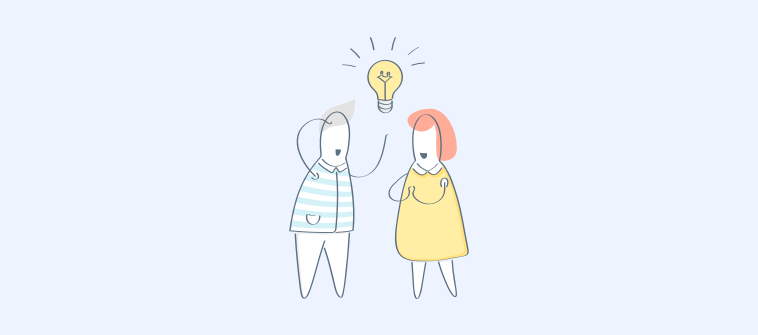 Today's generation looks forward to two things during the week: Spending the weekend in bed doing absolutely nothing or celebrating the weekend doing something they like. Millennials love events; I love events; more importantly, companies should also love events. In an age where everybody is focused on the online marketing experience, meeting with people in-person is a refreshing experience and an excellent channel to build lasting relationships.
Take a look at any of Apple's product launches over the last few days, they've left people with memories that they have carried forward for a long time. They're fun, they're memorable, and most of all they are a connection with the customer base.
Create an event that people genuinely enjoy and remember, and you've got yourself a customer base that is both loyal and enthusiastic about being an advocate. But like every coin has two sides, so does hosting an event. Host an event that is subpar or even average at best, and you're stuck with a reputation of being miserable. This makes hosting an event an exciting challenge for planners and attendees.
Here are some tips you should keep in mind as you plan your perfect event:
# Plan Your Event Around What You Aim to Achieve from It
Before you plan out and start acting towards hosting the event, have a clear picture in your mind as to what you aim to achieve from it. Is it to boost customer engagement? Reach more people, drive sales and increase revenue, or to create more leads? Or is the event to achieve all of these points? You need to be sure of what you aim to achieve from the event. Once you've got clarity on this then work towards booking the venue, setting up the registration platform and everything else. Don't take it up all by yourself, compartmentalize the tasks and set goals for each section. At the end of the week, monitor the progress made against the goals and modify or change your plan of action depending on the results.
---
---
# Center Your Event Around the People You Want Signing-Up
Previously, everyone hosting an event just set it all up and had announcements and advertisements plastered everywhere. This was done with the hope that anyone who sees them notices might turn up to the event. This is a very wasteful strategy, and I'll tell you why, this leads to a crowd which is uninterested in your product and just there because they have nothing better to do. So while you do have a crowd for your event, you have no sales, leads, or engagement. Create a target customer profile for your event and plan your marketing strategy based on this profile. Make use of social media and paid advertising to market your event to your existing and targeted customer base.
# Streamline the Attendee Experience
There's a saying that we're taught from a very young age, it says "First impressions are the last impressions." The attendee gets their first impression about the event and the brand organizing the event as soon as they buy the ticket. Streamline this process to make sure that the initial impressions are in your favor. Make your ticketing process as easy as possible, don't make it complicated, which involves people clicking through loads of pages. The fewer clicks it takes to sign-up, the better it is for you.
# Don't Make Impulsive Decisions
Don't become nervous if you don't get the number of sign-ups you thought you would in the weeks building up to the event. Last minute plans and spontaneity is very common among people, and most people leave making event-related decisions to the last minute. Everybody procrastinates. Don't make panicked decisions a week before your event just because the numbers aren't what you thought they would be. Capitalize on people's spontaneity and plan and price your event accordingly. List your event on every social media platform you can think of so that people know that your event is an option for them over the weekend. Harness social media to be your best marketer.
# Collect Feedback from Your Attendees
As an event host, your job doesn't end with the event. You have one last task left to do; collect feedback from attendees while the memories are still fresh. Subscribe to an online questionnaire software and create a questionnaire for your event participants for collecting feedback and learning more about their experience. Post-event surveys are important to improve your future events. Ask your attendees what they enjoyed the most, what they didn't like, how you could improve future events and for their views about your brand. Conduct the survey as soon as possible to collect the most accurate responses.
---
---
Don't make your events just about sales and personal promotion, while those are necessary, approach events as a platform for making a connection with your customers. Once you make a connection with your customers, the sales and everything else will follow automatically. Stay true to your brand image and offer something that will have a personal meaning to all attendees. Don't expect immediate results from your event; these things sometimes take time to trigger the actions they were intended for.
Here is a video on "How to Create Your Online Survey in Under 5 Mins"
Do you want a free Survey Software
We have the world's most versatile survey tool starting at $0