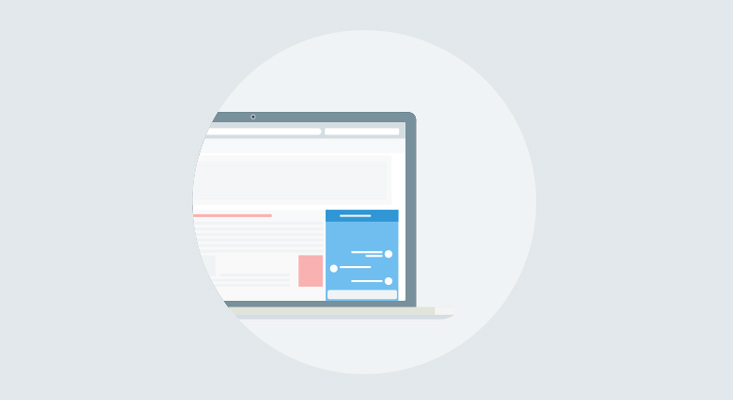 An undisputed truth about today's consumers is that they expect a certain level of customer service and even interaction with the online businesses or websites they frequently visit. The new age consumers expect much more out of their online experience with a company than promotions, product information or discounts. I would say they look for 'stellar' customer service. An experience which makes these customers your most vocal advocates.
In simple words, if you are a business owner and not doing enough to impress your customers, your chances of success are minuscule.
So, what should a brand do to create a memorable experience for the customers? While call centers and email-based customer service were a common practice in the past to answer customers' questions and concerns; however, both of these mediums are subject to miscommunication and time-consuming, not to mention demanding long wait-time for these customers.
The answer is 'live Chat'. It is the best option for answering client queries and offering them instant information as they pursue your website. Many say that live chat isn't just the inevitable future of customer support but much more than that. When you give the customers an open dialogue to quickly deal with any issues they're facing with your products or services, and they will become part of your loyal clientele base.
A recent study on the benefits of live chat shows that the call deflection rate with chat is 59%. Moreover, it also came to light that with live chat, conversions rise by about 20% and that people who use live chat are three times more likely to buy the product.
So, are you convinced that live chat is the finest solution for building a strong bond with your customers?
There are a series of advantages of using live chat for your website. Here are the four most interesting reasons why you should empower your website with a live chat tool -
1. You can answer the questions of website visitors in real-time
With live chat, the help is instant. When you have this support tool on your website, you can answer questions (related to services, pricing, refund policy, delivery and so on). Your visitors can multitask and don't have to stop current activities. Being able to address the buyer's questions instantly speeds up the sales cycle, which eventually helps to close more deals quickly.
According to Forrester study, in the US, 29% of customers showed interest in using live chat, recent. An efficient live chat tool will surely help you qualify the prospects early on.
2. You can surely close more deals
Yes, It's true, especially when your website receives major traffic and frequented by many. Live chat makes the whole experience with your business more enjoyable, which results in a jump in conversions and higher average order value.
Econsultancy stated that 'time' is important for the new age consumers. Those who prefer live chat, 79% claimed they did so because they receive answers to their questions quickly and 46% were of the opinion that live chat is definitely the most efficient communication method.
In other words, this customer support tool offers speed and effectiveness which makes a business successful and positively impacts the bottom line.
3. It is cost effective and won't burn a hole in your pocket

Compared to traditional call centers, live chat is cost efficient because:
Waiting time or hold time for the customers is zero because help comes instantly.
There are no call-backs after purchase since the agent can offer assistance in real-time.
Agents are more productive as one executive can manage multiple chats simultaneously which means no need to expand the support team. When you use a chat software like ProProfs, you know the issues faced by customers even before they hit the send button.Also, the implementation of live chat isn't time-consuming as it takes only a few minutes.
4. You can access customer data
Reviewing the information your business collects across the website matters because it will help you understand better what is working in your favor and which needs improvement. By adding live chat to your website, you basically empower your team with an unlimited number of chat transcripts.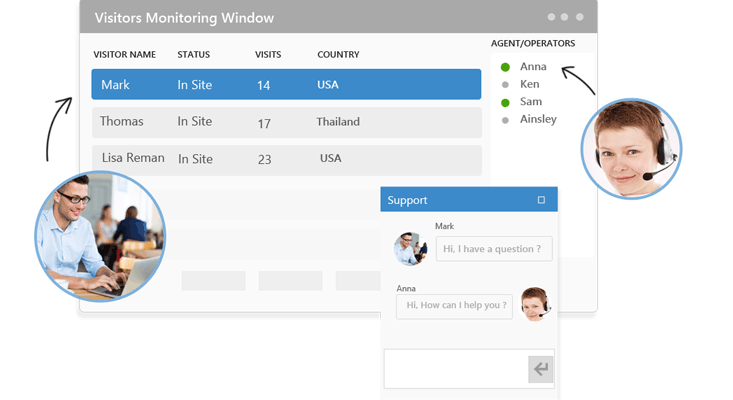 Here are some of the things which make live chat an excellent tool for building engagement:
Helps to identify the key trends
Understand the speed at which support is delivered
Areas where your agent excels
Identify the gap areas where your support team needs more training
What do the customers think about your business
Device and operating system used by customers to access your website
Time visitor spent browsing the website
Location of the customer
And so on. By monitoring and analyzing the issues, concerns or questions that are frequently raised by the customers, your team will be in a better position to handle them and provide assistance accordingly.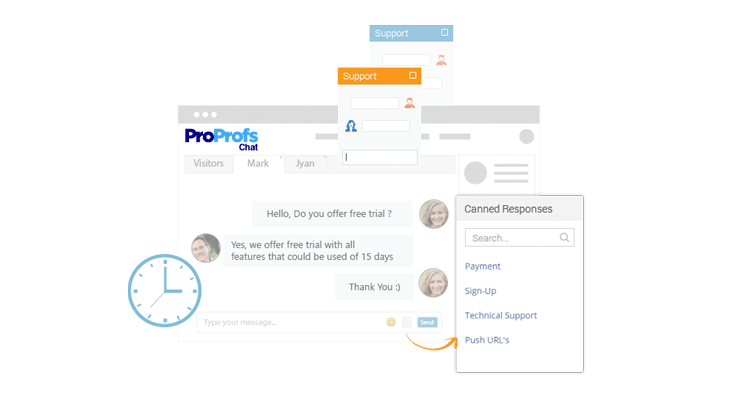 They can share canned responses (wherever necessary), which will save time and make your business more agile in offering care and sharing insights.
Are you considering to add live chat to your website? Keep these pointers in mind:
Develop a strategy on how to approach customers through live chat
Hire people with experience of using live chat tool and train your existing team
Once service is implemented, include useful help options and chat features for customers
If there is a holdup, assure customers that agent will be with them shortly
Encourage customers to use live chat service
Conclusion
In the world of online business, the market demands a constant upgrade. With live chat, a company gets an opportunity to stay in touch with customer's vision of desirable vendor and build a strong rapport. So, get connected with your online visitors today using live chat and help your business reach a new level of success.