ProProfs is the easiest way to make an online course for business training or education. Deliver learning
anytime & anywhere. ProProfs is a fully hosted, user friendly & highly functional LMS software.
Easiest Way To Create Online Courses!
Add images, articles, documents, powerpoints, videos, quizzes & more.
Add Video & Audio
Our technology optimizes all videos for speed & web viewing. Compatibility across all browsers & devices is ensured.
Use Existing Documents, Powerpoints & Files
Upload your existing documents & files to your course such as pdf, powerpoints, word documents,
weblinks and images. All files are optimized for web viewing, so no software for viewing is needed by students.
Add Quizzes To Ensure Understanding
Fully compatible with the world's most popular ProProfs Quiz Maker! Adding assessments, quizzes, tests and surveys is just a click.
Privacy, Branding & Security Controls
Keep training course private and password restricted. Add logo/branding.
Track Who Took Your Training
Track each learner's activity & progress along with time spent, location, IP & more.
IP address, time spent location & more. Advanced analytics helps identify knowledge gaps, cheating, easy/hard questions and more.
Get ProProfs elearning Suite & Save $1000!
ProProfs Training Maker comes bundled with powerful elearning tools that individually retail for as
much as $850 for a single tool. You get our Survey Software, Flashcards Maker, Poll Maker & ProProfs Quiz Maker - a bundle

worth over $1000 when bought individually.
Bring your presentations to life
Create engaging courses with video plus PowerPoint slides, which are automatically processed to provide crystal quality images across all mobile devices & browsers.
Earn by Selling Your Courses
Sell courses risk free. No merchant account or set up fee. Keep 80% revenues collected.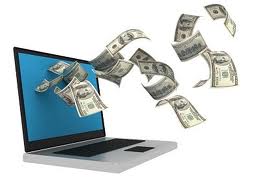 Works across all devices including iPad, iPhone, Android, Laptop
We support over 50 Languages
Make courses in over 50 languages and set the language for course buttons & instructions.
Afrikaans
Albanian
Arabic
Belarusian
Bulgarian
Catalan
Chinese
Croatian
Czech
Danish
Dutch
English
Estonian

Filipino
Finnish
French
Galician
German
Greek
Hebrew
Hindi
Hungarian
Icelandic
Indonesian
Irish
Italian

Japanese
Korean
Latvian
Lithuanian
Macedonian
Malay
Maltese
Norwegian
Persian
Polish
Portuguese
Romanian
Russian

Serbian
Slovak
Slovenian
Spanish
Swahili
Swedish
Thai
Turkish
Ukrainian
Vietnamese
Welsh
Yiddish
Do All This and More...
Conduct Business Trainings
Develop customer or employee trainings for any purpose such as product training, sales training, compliance trainings etc Add assessments, feedback forms, quizzes & tests.
Create e-Learning Courses for Students
Create interactive & fun learning courses that students can complete anytime & anywhere.
Add Quizzes To Ensure Understanding
Add practice quizzes or automatically graded secure exams powered by the Industry's leading quiz maker. View analytics and stats to spot trends and know which subject to cover in less or more depth.
Deliver Learning Anytime & Anywhere!
ProProfs lets you deliver learning content anytime and anywhere. Learners can learn at their own place and use any device to access the content.
You've Got Questions. We Have Answers
Can I create private courses?
Yes, your trainings & courses can be public or private & secure.
Can I capture information about students/trainees?
Yes you can capture any information you want such as email id, employee id or any custom field that you make.
Can I create branded courses & certificates?
Yes. You can brand courses with your logo and customize the certificates as needed.
How long do you store data?
If you stop your subscription, you are downgraded to the free version. Your trainings are never deleted and you can continue to have unlimited training takers per our free plan. However the premium features get disabled if you do not renew your subscription and any stored data (such as training taker's attempts & score data) is deleted.
Do I get notified when someone takes my course?
Yes there are many notification features that you can set as needed.
Is my data safe and secure?
Yes. Our state-of-the-art computer servers are hosted at a secure location that maintains multiple power feeds, fiber links, dedicated generators, and battery backup. ProProfs product software and infrastructure is updated regularly with the latest security patches. Our network is protected by an enterprise-class firewall and all ProProfs plans include remote data back ups to keep your data safe.