What People Are Saying About
ProProfs on Twitter
We used Survey Maker for market research, and loved how fast we got the results.
I LOVE responsive #SaaS companies with nice, easy-to-use tools! ProProfs.com provided great #CustomerService today. 2/2
@davidmearns&nbsp@ProProfs what a briliant app- thanks Deniz for your pechakucha moment at Istekelt
Don't just take our word for it. Here's what our customers think.
"Super Easy to Create Surveys"

ProProfs lets you easily add a survey to your website, blog or facebook page. I used it for online market research and it generated valuable data & an ongoing conversation across platforms.
- Susan Emmer, Startup Marketing and Branding Expert
"Ideal for the classroom"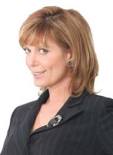 ProProfs is an effective, highly functional, user friendly and convenient way to conduct almost every assessment you can imagine. I highly recommend it as a tool for quizzes and tests. I found it ideal for the classroom, in both on-ground and online learning environments.
- Nance Rosen, Faculty UCLA (University of California, Los Angeles) extension
"Real-Time Survey Analytics & reporting!"

"ProProfs surveys are great for conducting market research. The instant analytics and reporting gave us detailed insights on our target audience."
- Justin Fredericks Advisor, Harvard Innovation Lab
"Excellent Customer Service!"
- Bill Wisell,
Health Licensing Coordinator, Nebraska Department of Human and Health Services