Permit Test Quizzes
Featured Quizzes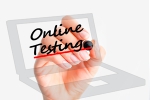 Take this quiz to see if your ready to take your permit test.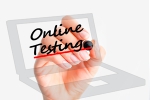 Do you want to drive? do you want to pass your permit test on the firs...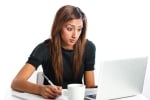 This quiz was made for me (& only me) to help stud...
Permit Test Questions



1. in a trafic circle, do you go left or right, around the middle of the traffic circle?




What does a flashing yellow arrow mean?




CHAPTER 2: Your Vehicle ( Fill in the blank ) Headlights & Tailights: When set on high beam, headlights must make objects visible on the road ahead from at least ____ feet...




CHAPTER 1: Your License to Drive Which one of these statements is FALSE?




Chapter 2: Your Vehicle True or False: In Minnesota, motor vehicles must be equipped with seat belts, and use of seat belts is optional.




2. when your parked down hill, which way do you turn your tires?




When backing up you should.....




3. when parked up a hill, which way do you turn your tires?




When you do get your License for the first year, what are the hours that you CANT drive.
‹
›