ProProfs is Trusted by over 1 million users!
Annual discount pricing expires May 26th,




Free

For fun
(Ad-supported) $0 forever

Sign Up

Professional

For secure polls

$4.97 /month


with annual plan

Sign Up

7-Day

FREE Trial

Polls + Quizzes

For polls & quizzes

$19.97 /month


with annual plan

Sign Up

7-Day

FREE Trial

Number of Polls
10
Unlimited
Number of Responses
50
Unlimited
No Advertisements
Create Quizzes
Branding
Security
Advanced Reports
Support
Top companies trust ProProfs
ProProfs is right for businesses, educational institutes & websites.
You've Got Questions. We've Got Answers.
Is Poll Maker free?
Yes. Polling less than 50 people is free. Premium features & unlimited votes have a small fee per our pricing page.
What types of payment do you accept?
Currently we accept Visa, Mastercard, and American Express.
How does the 30-day money back guarantee work?
If you cancel within 30 days of signing up for any reason, you won't be charged. If you cancel after 30 days, you are responsible for any charges already incurred. We don't offer prorate refunds for pending months in the payment cycle, but you will never be billed again after cancellation.
Are there per-user fees?
No. The price is all-inclusive and includes unlimited polls and unlimited pole takers.
Can I post a poll on my website?
Yes. You can even customize the look and feel of the poll to fit with your brand. No programming is needed - - just copy & paste a code we provide.
Can I create private polls?
Yes. Your polls can be public, or private & secure.
How do I share a poll?
We provide you with the URL of the poll that you can give to anyone you want. Poll-takers do not need to have an account on ProProfs. You can also embed the poll directly on your website.
Can I create branded polls?
Yes. You can brand polls with your logo and customized settings.
How long do you store the data?
Your polls are never deleted from the site, but if you stop your ProProfs subscription, you are downgraded to the free version. You can continue to create unlimited polls per our free plan, however, the premium features get disabled.
Is my data safe and secure?
Yes. Our state-of-the-art computer servers are hosted at a secure location that maintains multiple power feeds, fiber links, dedicated generators, and battery backup. ProProfs' product software and infrastructure is updated regularly with the latest security patches
One Low Price Lets You Do All This and More…
Determine Customer and Employee Satisfaction
Develop polls to gauge customer and/or employee satisfaction. Polls provide quick and easy feedback.
Perform Market Research
Develop polls targeting specific audiences to provide market research about products, services and costs.
Increase Website Engagement & Traffic
Create engagement with embedded polls on your website customized for your readers. Polls can then be shared polls on Facebook and Twitter to increase awareness. Your poll also gets listed on ProProfs, ensuring even more traffic.
Have Some Fun!
Create polls to connect with friends and family. Ask questions about music, food, pets, travel and more. Upload your own images, text and graphics. Keeping in touch has never been easier or more fun!
Polls for Teachers
Educators can create polls to identify gaps in knowledge, and gather feedback to determine if students find the work too hard, or too easy.
Don't just take our word for it. Here's what our customers think.
"Drive up traffic & website engagement"


ProProfs quiz maker is a great way to engage your visitors (most people will take the quiz, thus spend some time on your site and will be more willing to browse it further); Quizzes are greatly shared and can be used to drive up traffic.
- Ann Smarty, Editor Search Engine Journal
"Ideal for the classroom"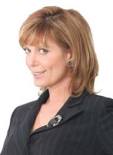 ProProfs is an effective, highly functional, user friendly and convenient way to conduct almost every assessment you can imagine. I highly recommend it as a tool for quizzes and tests. I found it ideal for the classroom, in both on-ground and online learning environments.
- Nance Rosen, Faculty UCLA (University of California, Los Angeles) extension
"Everyone should give it a try!"


I am most impressed with the product. It is simple to use. Everyone should give it a try!
- Professor Daniel Stein
Director of Technology, Touro College
"Create Polls For Facebook or Blog"

ProProfs lets you easily add a web poll to your website, blog or facebook Page. I used it for online market research and it generated valuable data & an ongoing conversation across platforms.
- Susan Emmer, Startup Marketing and Branding Expert
We've Received Great Press!