Parallel Structure
From Proprofs
Parallel Structure
You are here: Home > Schools > SAT > SAT Wiki > SAT Writing Guide > This Page
Parallel Structure
Parallel Structure is one of the most commonly-tested items on the SAT Writing section and comes in a variety of forms and questions. Basically, the idea of parallel structure is simple: the structure of one part of a sentence should match the structure of the others. This is important because in everyday writing, non-parallel structure leads to unclear, ambiguous, or downright confusing speech. Parallel structure can also be used to emphasize a particular point or idea; great speech writers often use parallel structure in great occurence to underline a common theme throughout out a speech.
What exactly is parallel structure? Consider this warmonger's political tirade:
The enemy waits, dormant, to attack us; the enemy despises our way of life; the enemy seeks to eradicate our civilization; the enemy wishes to remove us from these mortal coils!
As you can see, this is a very long sentence that uses parallel structure. In each independent clause, the writer begins the sentence with "The enemy..." Think about Dr. Martin Luther King's "I Have A Dream" Speech: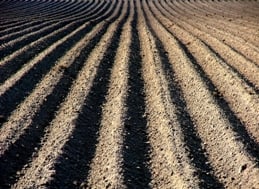 We can never be satisfied as long as the Negro is the victim of the unspeakable horrors of police brutality. We can never be satisfied as long as our bodies, heavy with the fatigue of travel, cannot gain lodging in the motels of the highways and the hotels of the cities. We cannot be satisfied as long as the negro's basic mobility is from a smaller ghetto to a larger one.
What if he didn't employ parallel structure? The point would not be nearly as stong:
We can never be satisfied as long as the Negro is the victim. We won't be happy if we don't get what we want.
Changing the structure of even the beginning negates some of the power of the message.

On the SAT, parallel structure must also be maintained. For example, the following sentence is incorrect due to structural error:

I like to eat, play volleyball, surf, and also I can sing.

The structure of the sentence is "I like to verb + verb..." but the last element of the list does not fit ("also I can sing.")

Here is another incorrectly-written sentence:

Reading is my favorite hobby even though to play baseball is America's.

The two verbals "reading" and "to play" are of different forms, so they should at least match. The sentence should read:

Reading is my favorite hobby even though playing baseball is America's.

How about the following example of mid-sentence parallel structure error?

Doesn't he understand that knowing how to throw, catch, and how to tackle are fundamentals of football?

Obviously, the "how to" in the middle of the sentence is unnecessary in regards to the parallel structure requirements.

In the next lesson, we will look at some idiomatic expressions in English and make sure you are familiar with them.
Parallel Structure
Top 5 Contributors to this article
---