Idiomatic Expressions in English
From Proprofs
Idiomatic Expressions in English
You are here: Home > Schools > SAT > SAT Wiki > SAT Writing Guide > This Page
Idiomatic Expressions in English
[edit section]
Idiomatic Expressions in English

In any language, you have some expressions that just don't make sense when translated. These are particular to the language and are called "idiomatic expressions," which means expressions of the language. In English, we certainly have many idiomatic expressions. The SAT will have a few questions dealing with idiomatic expressions in English, but we cannot possibly cover every single English idiom – besides, you probably already know most of these. Instead, we're going to provide examples of idiomatic expressions used incorrectly and explain how to correct them.
In English, a preposition is "anywhere a rat could move." That is, the rat could move: in a box, beside a box, on top of a box, out of a box, and so forth. There are certain prepositions that you use idiomatically:

I walk in the street. / I walk on the street.

You can read the sentence and probably guess that the first sentence is incorrect. In other languages, though, you would say that you walk "in" a street. Such a preposition issue is unique to the English language. Here are some others: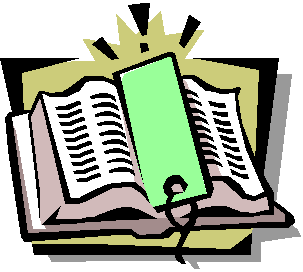 You must abide by the rules.
I don't believe in Santa Claus.
The issue is where we differ from each other.
I cannot depend on you for anything.
He insisted upon your late arrival.
He is within a yard of the mark.
Please come at 7:00

2. Contraction and Speaking Errors

Can you spot what is wrong with the following sentence?

He sure visits that shady establishment alot.

Although "alot" may seem to be correct in ordinary speaking, it is not really a word. You should use "a lot" to specify this meaning.

There are other examples of such speaking errors:
I ain't going to listen to her anymore. (I am not going to listen to her anymore.)
He use to be my friend. (He used to be my friend.)
Irregardless of your opinion on abortion, you must admit that there are many perspectives in the debate. (Regardless of your position…)
I should of taken those groceries out. (I should have taken those groceries out.)
You aren't suppose to mess with her. (You aren't supposed to mess with her.)

3. Negatives

In English, you should never form a "double negative." A double negative is of the construction:

Haven't never

Note that the first word is "Have not" and the second is "never," meaning that the two negatives would negate each other in effect. You must change at least one of them:

Have never
Haven't ever

Similarly, you cannot form the following double negatives in English:
Couldn't never
Couldn't hardly
Can't barely

You get the picture.
This finishes and closes our little guide to Improving Sentence Errors questions. You should remember this information for the entire Writing section as the errors will appear in other types of questions as well.
Idiomatic Expressions in English
Top 5 Contributors to this article
---