Flashcard Set Preview
A
Giotto, Madonna Enthroned, c. 1310, tempera and gold leaf on wood-Madonna is depicted...
B
Giotto, Lamentation, c. 1305, fresco, Arena Chapel, northern Italy
C
Ambrogio Lorenzetti, Effects of Good Government in the City and County, 1339, fresco, city...
D
Jan Van Eyck, Arnolfini and Bride, 1434, oil on wood-Depicted Arnolfini, a financier, and his...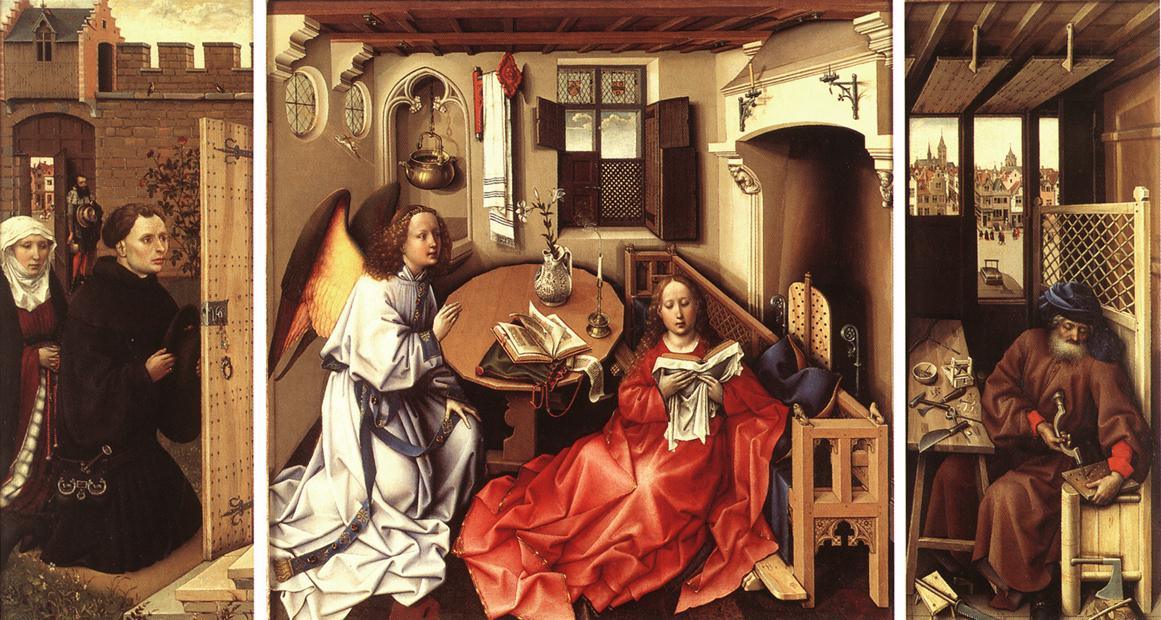 E
Robert Campin, Merode altarpiece, c. 1425, oil on wood-Annunciation theme is the central panel,...
F
Rogier Van Der Weyden, Deposition, ca. 1435. Oil on wood-The shallow depth of the painting...
G
Limbourg brothers, The Very sumptuous Hours of the Duke of Berry, 1413-16, ink on vellum-A...
H
Donatello, David, c. 1450, bronze-Part of the Renaissance revival of classic principles, nude...
I
Masaccio, Tirbute Money, c. 1425, fresco, Florence, Italy-Source of light comes from outside...
J
Masaccio, Holy Trinity, c. 1425, fresco, Florence, Italy-Shows the application of mathematics...
K
Sandro Botticelli, Primavera, c. 1482, tempra on wood-Celebrates love in the spring, Venus...
L
Michelangelo, Sistine Chapel frescoes, 1508-12, Vatican
M
Leonardo, Madonna on the Rocks, c. 1485, oil on wood-Used understandings of painting light...
N
Leonardo, Last Supper, c. 1495, fresco and oil on tempra on plaster, Milan, Italy-Christ, being...
O
Raphael, School of Athens, 1509-11, fresco, Stanza della Segnatura, Vatican Palace-A gathering...
P
Michelangelo, Pieta, c. 1500, marble, St. Peter's Vatican-Mary cradling the dead body of Christ...
Q
Michelangelo, David, 1501-4, marble-Represented in classical nudity, represented before...
R
Michelangelo, Creation of Adam, 1511-12, fresco, Sistine Chapel ceiling-One of the panels of...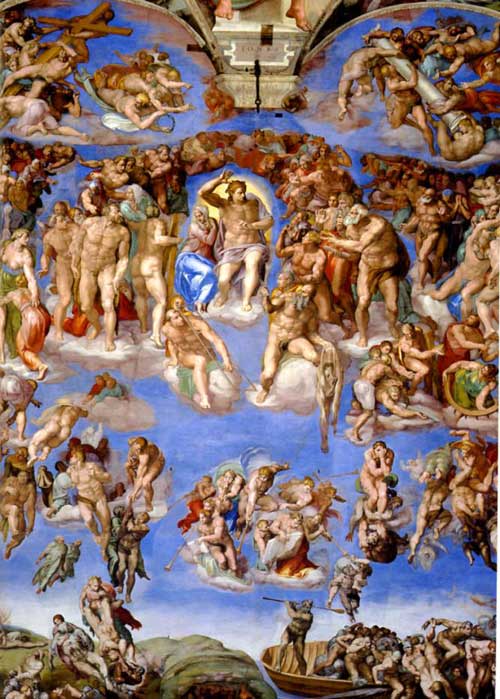 S
Michelangelo, Last Judgment, 1536-41, fresco, Sistine Chapel, Vatican-Depicted Christ as the...
T
Giorgione, The Tempest, c.1510, oil on canvas-No known narrative, subject is unknown, lush...
U
Titan, Madonna of the Pesaro Family, 1519-1526, oil on canvas, Venice, Italy-Madonna off center,...
V
Titan, Venus of Urbino, 1538, oil on canvas-Developed new standards for painting the female...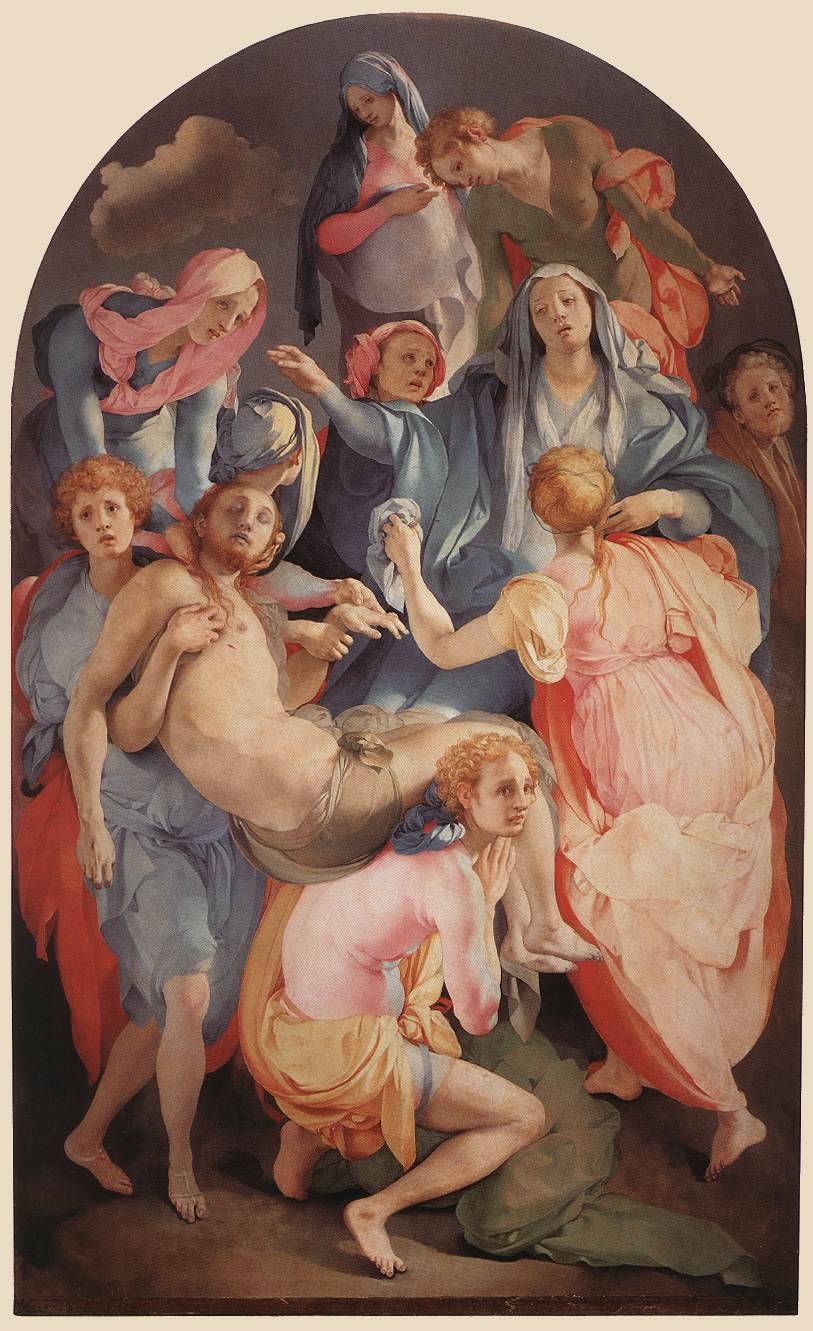 W
Jacopo da Pontormo, Entombment, 1525-28, oil on wood, Florence, Italy-Mannerism style of painting,...
X
Parmigianino, Madonna with the Long Neck, 1534-40, oil on wood-Elegance exhibits principles...
Y
Bronzio, Venus, Cupid, Folly, and Time, c. 1545, oil on wood-Cupid and Venus are fondling,...
Z
Tintoretto, Last Supper, 1594, oil on canvas-Christ during the last supper, bread and wine,...
AA
Veronese, Christ in the House of Levi, 1573, oil on canvas-A richer, fancier, version of the...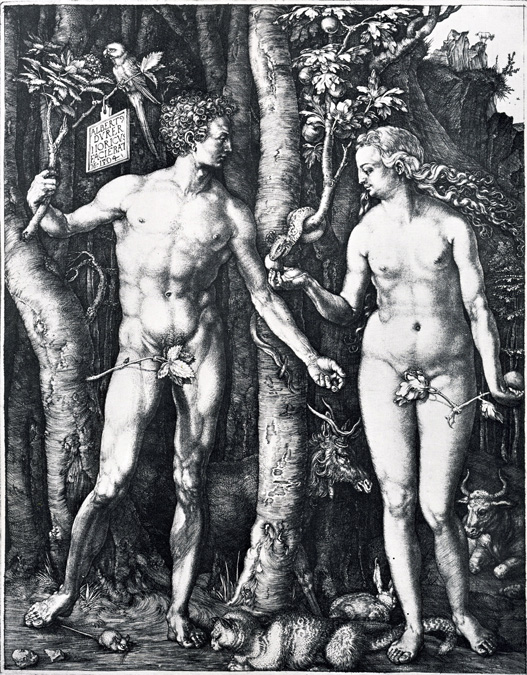 AB
Albrechet Durer, Fall of Man (Adam and Eve), 1504, engraving-Human proportions, cat=temperamental,...
AC
Albrecht Durer, Four Apostles, 1526, oil on wood-John, Peter, Mark, Paul. Bible is the focus...
AD
Hans Holbein the younger, French Ambassadors, 1533, oil and tempera on wood-Anamorphic skull...
AE
Hieronymus Bosch, Garden of Earthly Delights, 1505-10, oil on wood-Left panel, God presents...
AF
Pieter Bruegel, Netherland Proverbs, 1559, oil on wood-Illustrates more than a hundred proverbs...
AG
El Greco, Burial of Count Orgaz, 1586, oil on canvas-St. Peter watching down holding keys to...
AH
Bernini, Cornaro Chapel, 1645-52, Rome Italy-Used the art of theatre to produce tension in...
AI
Bernini, plaza of St. Peter's, 1656-67, Vatican
AJ
Bernini, David, 1623, marble-David in combat, dynamic action is felt from the sculpture.
AK
Bernini, Ecstasy fo Saint Teresa, 1645-52, marble, Cornaro Chapel, Rome, Italy--Saint Teresa,...
AL
Caravaggio, Conversion of Saint Paul, c. 1600, oil on canvas-Shows moment of conversion, lighting...
AM
Artemesia Gentileschi, Judith Slaying Holofernes, c.1620, oil on cavas-
AN
Giovanni Battista Gaulli, Triumph in the Name of Jesus, 1676-79, ceiling fresco and stucco,...
AO
Diego Velazquez, Las Meninas, 1656, oil on canvas
AP
Jan Vermeer, Allegory of Painting, 1670-75, oil on canvas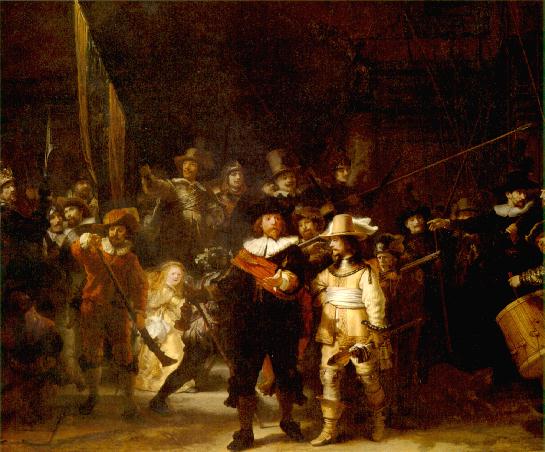 AQ
Rembrandt, THe Company of Captian Frans Banning Cocq, 1642, oil on canvas
AR
Han Vermeer, The Letter, 1666, oil on canvas
AS
Hall of Mirrors, c. 1680, Palace of Versailles, France
AT
Caravaggio, Calling of Saint Matthew, c. 1600, oil on canvas-
More Flashcards by Author